The new Amazon Search
Since the release of version 5 of the Pedias the Amazon search is no longer accessible automatically. Instead users have to sign up for their own AWS account. If you're having trouble with the sign up and the information in the Help files doesn't give you enough details, read on for more information and a step-by-step guide for getting your Access and Secret key as well as an Associate ID. (For a larger version of each image below, click on it.)
Start by going to the AWS (Amazon Web Services) website.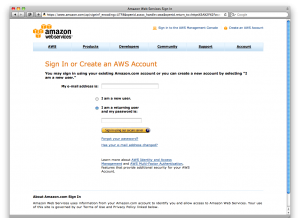 If you already have an Amazon account (the email and password you use to purchase goods on Amazon), use that same account to sign in here. Unless you are a registered on Amazon in which case you need to sign up with a different email address. If you don't have an Amazon account yet, sign up for one by selecting the 'I'm a new user' option. You'll be taken to another page where you have to enter a few personal details and choose a password.
The next page you'll see should be the AWS homepage. (If you land on a payment page instead, please take a look at this section before proceeding.)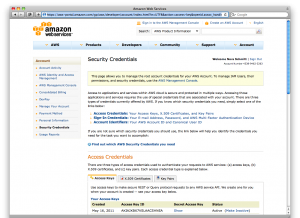 Scrolling down the page a little, you'll see an area called "Access Credentials", about half-way down the page. That is where you get your Access key and Secret key. The Access Key is listed under the 'Access Key ID' header. To see your Secret Key, click on the 'Show' link.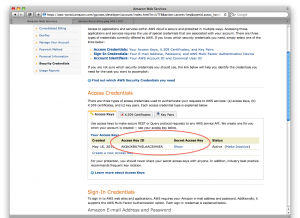 Now armed with your two keys, open the Amazon Settings window in your Pedia program (click on the Amazon Settings button in the Preferences/Sites). Copy paste the two keys into the appropriate fields of the Amazon Settings window like this: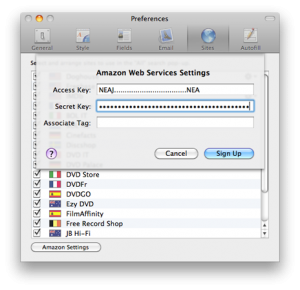 For the third field, the Associate Tag, you need to sign up for your own free associate account, at the Amazon Affiliate Program website, which looks like this: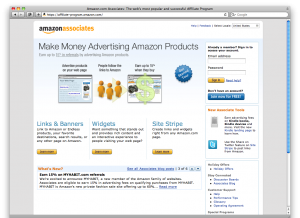 Click on the 'Join now for free' button on the right hand side to create an associate account. Sign up with the same email address and password you used for your associate account above and you'll be taken to the next page where you enter payment information so Amazon can send you your commission.
(Whenever you click on a link in the Pedias that takes you back to Amazon it has your associate ID attached to it. The commission for any sales generated during that 'session' on the Amazon website gets paid to the ID attached. This can happen through direct links in the program or if you export your database to the web and someone clicks on your link to Amazon.)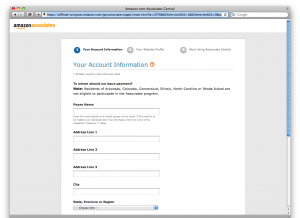 On the next page, Amazon will ask a few questions about your website since this service is mainly used by people advertising Amazon links on their site. This website does not have to be dedicated to selling books, movies, music or games.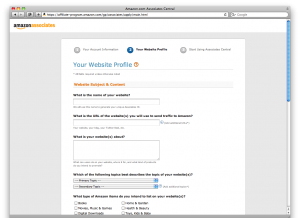 Enter the information as needed and press the 'Finish' button. On the next page you'll be presented with your Associate ID and if you choose you may also enter your payment method at that point (how Amazon should pay you the commission).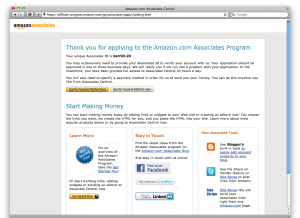 Now return to your Pedia program and copy paste that Associate ID into the Amazon Settings window of the Preferences, click the Sign Up button and the Amazon sites will appear in your search sites of the Preferences for you to arrange and turn on or off as you like.
Troubleshooting
If you have all three required IDs yet still get the error that "Your Access KeyID is not registered for Product Advertising API", please go back to the Amazon Associates page and log in once with your username and password. After that return to the Amazon Settings window and you shouldn't have any further trouble.
—-
AWS provides many different services, including the free search that the Pedias let you access. Some other AWS services are paid. The AWS search feature is 100% FREE, regardless of how many searches a day you do, but since it is part of the greater AWS feature, Amazon may ask for your credit card information. In that case you will see the following page asking for credit card information during the sign up process: