Antracite HTML Export Template
This template was written by a DVDpedia user, inspired by the Bluenote and White templates. It also has a details page with more information but it's a small separate window instead of a new page. Apart from its slick looks, the template also boasts a wide range of compatability: the antracite template was tested with IE 5.2 Mac, Safari (2.0.4), Firefox Mac (2.0) and IE 6 Windows.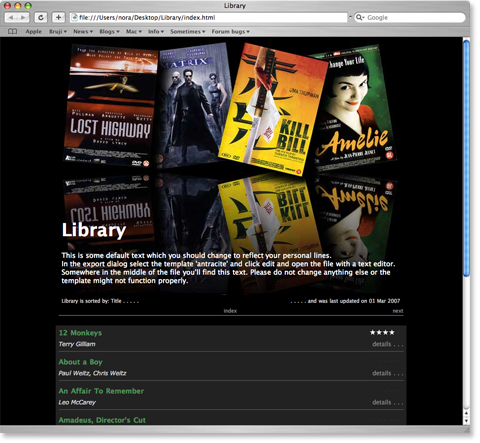 Details window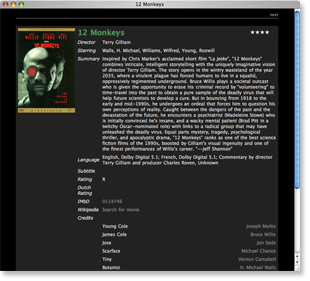 To have the template automatically install itself in DVDpedia, use the 'download and install' link.
If you'd prefer to download the template and then install it manually (i.e. double-click the file or drag it over the Pedia application icon), use the 'download' link.
To share suggestions or ideas for this template, please use
this post
on the Bruji forum or contact the template author directly at this
email
.
If you would like to change the template or write your own, have a look at our
how-to section on templates
.