Bluenote DVD HTML Export Template
This export template was written by Pedia user
ahelm
. It's based on the Alex template, one of the winners of the Bruji Template Design Contest.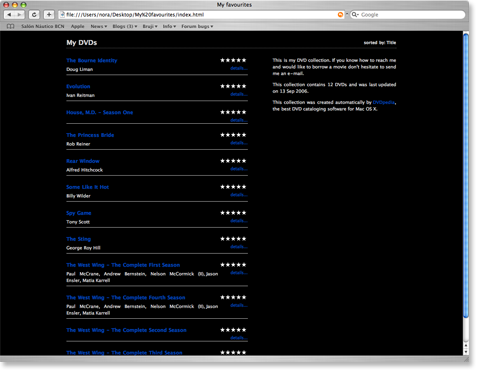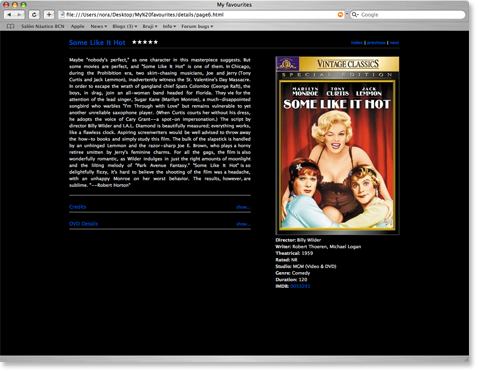 To have the template automatically install itself in DVDpedia, use the 'download and install' link.
If you'd prefer to download the template from ahelm's website and then install it manually (i.e. double-click the file or drag it over the DVDpedia icon), use the 'download' link.
If you would like to change the template or write your own, have a look at our
how-to section on templates
.