Moderator Info View Template
This info view template for DVDpedia was written by Chas (of
Jungle Green
fame) specifically for
Doghouse moderators
. It includes handy links to all sorts of websites for quick checks such as IMDb, Amazon, Google and others. Makes it a breeze to see that the UPC, IMDb Number and ASIN are all correct.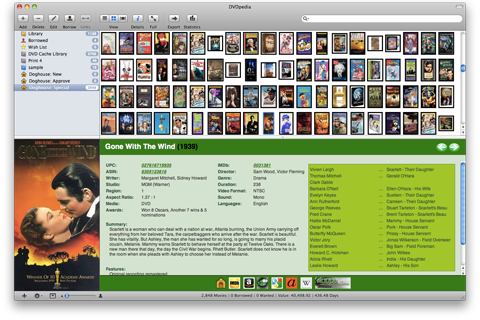 To have the template automatically install itself in DVDpedia, use the 'download and install' link.
If you'd prefer to download the template and then install it manually (i.e. double-click the file or drag it over the DVDpedia icon), use the 'download' link.
If you would like to change the template or write your own, have a look at our
how-to page on templates
.