Monday, June 14th, 2010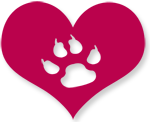 Yes, you read that right: wedding bells are sounding at Bruji these days. Conor and Nora are getting married this weekend and to celebrate, all the Pedias are 20% off from the 16th till the 23rd.
Since we'll be a little occupied with non-Bruji things in the coming days, please don't be upset if we don't answer your email straight away. We promise to be back to our normal routine shortly.