Sunday, February 2nd, 2014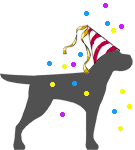 10 years ago today we released DVDpedia 1.0 into the wild. We never thought that this little program, which Conor initially wrote just to learn more about Cocoa and Xcode, would turn Bruji into our fulltime jobs and livelihood. But 5 people (unexpectedly) bought DVDpedia on that first day and we got a lot of feedback too so Conor kept working on it. After a couple of weeks he couldn't keep up with the emails anymore so I jumped in for tech support.
Bookpedia followed just a few months later in May 2004 because we're big readers and wanted a good program to catalogue our own books. Later that year CDpedia completed the trifecta. At that point we thought we were done with Pedia programs but we kept getting requests for Gamepedia and finally decided to go ahead with it in November 2005.
Of course when the iPhone debuted in 2007 we were very excited about writing our first iOS app and Pocketpedia nicely completed the Pedia family. Pocketpedia was among the first 523 apps that were in the App Store on launch day. Way back when it was possible to actually find something in the App Store.
As everyone knows though, a picture is worth a thousand words and even though some of these make us cringe, they're too funny not to share. (All images found thanks to the way back machine and the internet archive.)
DVDpedia 1.0. Note particularly those wonderful toolbar icons. Hard to tell but there was a lot of drop-shadow involved.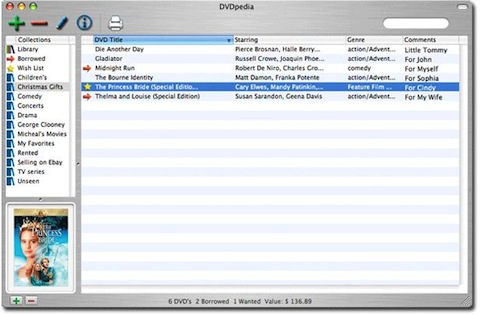 A slightly later version (1.x) with much more professional toolbar icons and a slightly less professional scrollbar for the summary in the side drawer.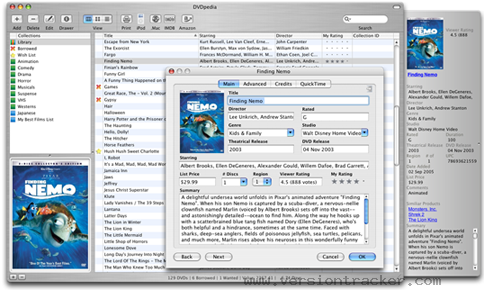 With CDpedia we brought in a different kind of scrollbar for the drawer, not necessarily better…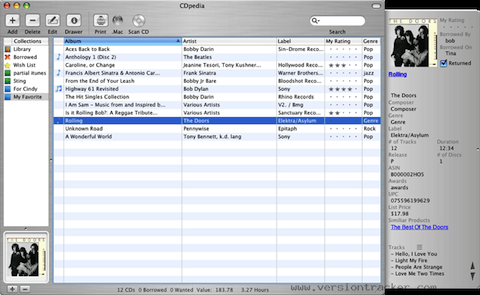 Bookpedia's Add/Edit window version 2.x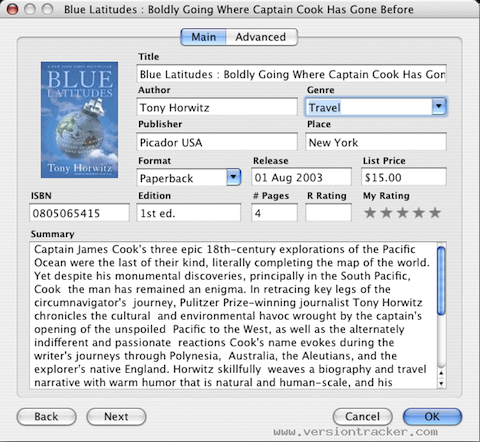 The release of Gamepedia coincided with version 2 of the other Pedia programs and brought the basic layout along that the Pedias still use today. Although it took us until version 4 to introduce the flexible Add/Edit window with the white background.
If you've been using the Pedias for a while then you might also remember AmazonPedia, our widget, and our short-lived dabble in time management, MyTime. (AmazonPedia went the way of the dodo as most widgets did and MyTime was sold to another development company.) And if you're a real geek then you're probably using Bwana, our man page reader. That's been around almost as long as Bookpedia actually but it's such a simple program that we sometimes forget it's there.
To celebrate we are doing 20% off everything on Bruji's birthday February 3rd. As our loyal customer you might not need another version of our program, but do tell any friends you think might benefit from some organization in their lives.
We hope you enjoyed this little trip into the past for our birthday. Here's to 10 more exciting years full of new versions, programs and challenges!