Friday, July 3rd, 2015
The latest Pocketpedia version, 3.3.3, is now live in the App Store. Among a few bug fixes the biggest change are new section headers for the current sorting selection. These allow you to see what group of the current sort an entry belongs to right away without having to tap deeper into the details. For example the genre sorting on any of the Pedias.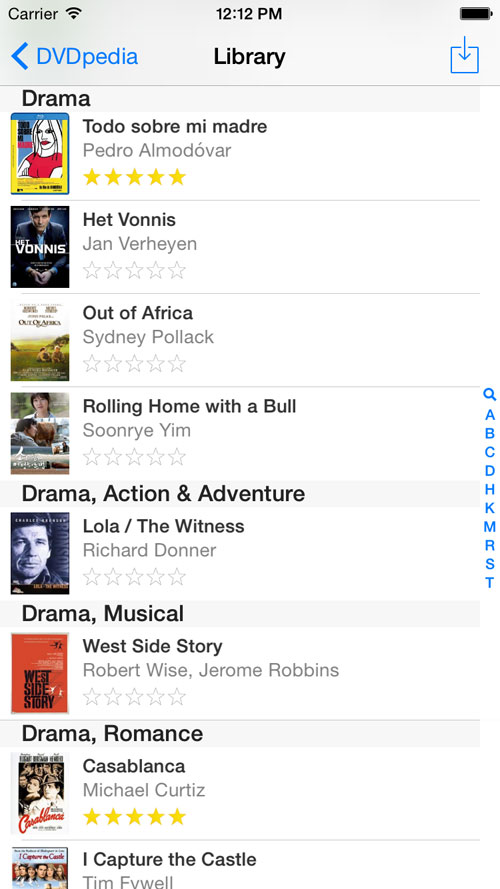 Useful in several other fields as well that will be enabled for the new sorting, such as rated.
Although director/author/artist/platform are visible in the item listing view we still included the section headers as it helps to group all the items visually together. The section headers are simple so that the effect is not too distracting.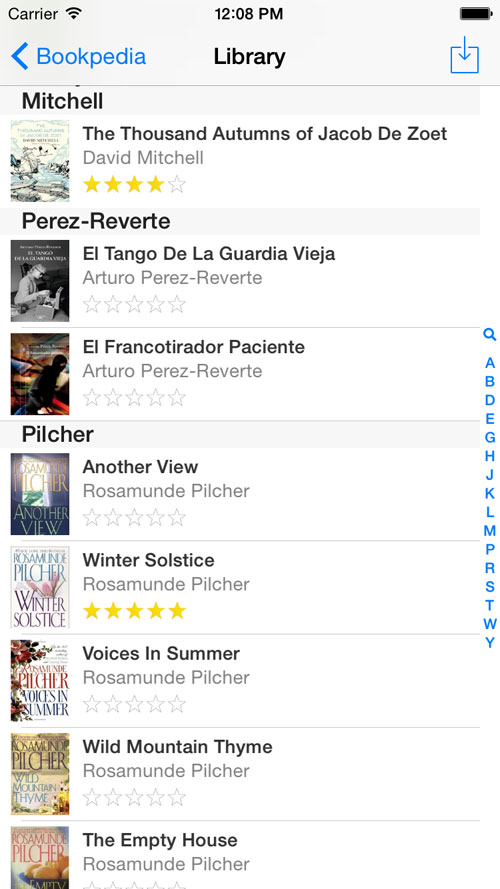 Hope you enjoy the new version and let us know what you think!