Bye bye Pocketpedia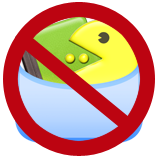 This morning we received an email from Amazon requesting the immediate removal of Pocketpedia from the App Store since the program is in violation of their license agreement. (A clause we're pretty sure didn't exist when Pocketpedia launched with the App Store in June last year but TOSBack only tracks Kindle and MP3 music service terms of use.)
We've logged a request with Amazon that Pocketpedia be exempt from the mobile clause (this is stated as a possibility in the license agreement) but it seems others have tried this before and were shot down so we're not holding our breath for a favourable response. Hopefully the future will bring a positive change in their policy and we can all go on competing in the App Store.
They also informed us that our access key to the Amazon web services has been turned off which would mean that the desktop Pedias would not be able to query Amazon for data anymore. So far, they seem to have been kind enough to leave the access key live and the searches should continue to work fine in the Pedias (UPDATE: Amazon has indeed killed our access key and the desktop Pedias are not able to return Amazon searches anymore. Download the latest version, 4.5.1, to fix the problem.) but we're ready for an immediate update if new access keys are required. We have requested all keys be re-activated as soon as possible since your access to data is one of our topmost concerns.
To say goodbye to Pocketpedia we put together a small sample (it's quite a long list) of our favorite reviews:
Dvdpedia is one of my favorite apps. It's great to be able to take that software on the go with softpedia. Thank you for this great free app!
—
This is an awesome app! My only suggestion is to add more editting ability like being able to edit the picture and the content
—
Just what I've wanted — a way to easily sync my iPhone to a database of my books, and books that I've referenced at the University's library. It doesn't get any easier than this.
—
Finally a way to get to my list of dvd's and cd's on the run.  This app allows you to carry with you all of the media info including the cover (which is pretty nice).
—
I love this app!  I can't believe that it's free!
—
This app is fantastic! I used to use Notes on my iPhone as a way of keeping track of wishlists among other things. No more of that! This is exactly what I need. Great job on this one.
—
Works absolutely flawless and it's FREE! It shows all my DVD's and all the albums I have them in, just like on my mac.
—
You simply made my day. Just when I was trying to figure out how to take my DVD library info on the road (save to PDF and use iStorage to get it from iDisk), I stumbled over this.
—
I love this app. Perfect to arrange all my stuff, because I'm sort of OCD like that. It would be great if you could also have sections for electronics, furniture, etc.
—
Syncing worked perfectly on the first shot.  Consider me completely satisfied.
—
What a brilliant little app. Works well. Should be paid for i think!
—
This app does exactly what it says it does and does it well. Very easy to use and I will be using it a lot! Download now!
—
I can't wait to see what's in store for future versions.
We had a great update ready to go as those of you active on our forum know. Pocketpedia is a fantastic little app and we're very upset that we had to pull it like that. Hopefully someday it will be able to make a comeback to the App Store (and if it does we promise to include an icon without transparency).
UPDATE: Thank you for all your support and kind words and especially for letting Amazon know how you feel about Pocketpedia being pulled. Do keep writing to them!
Tags: amazon, app store, pocketpedia