Jungle Green Info View Template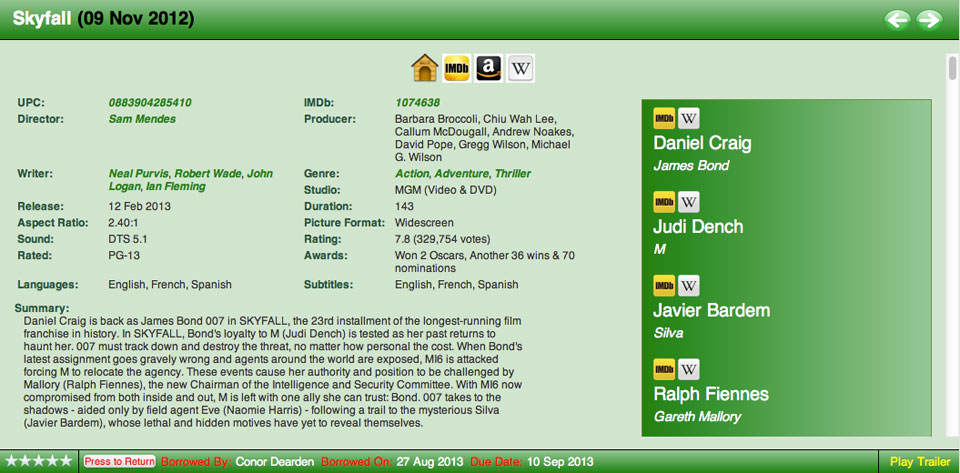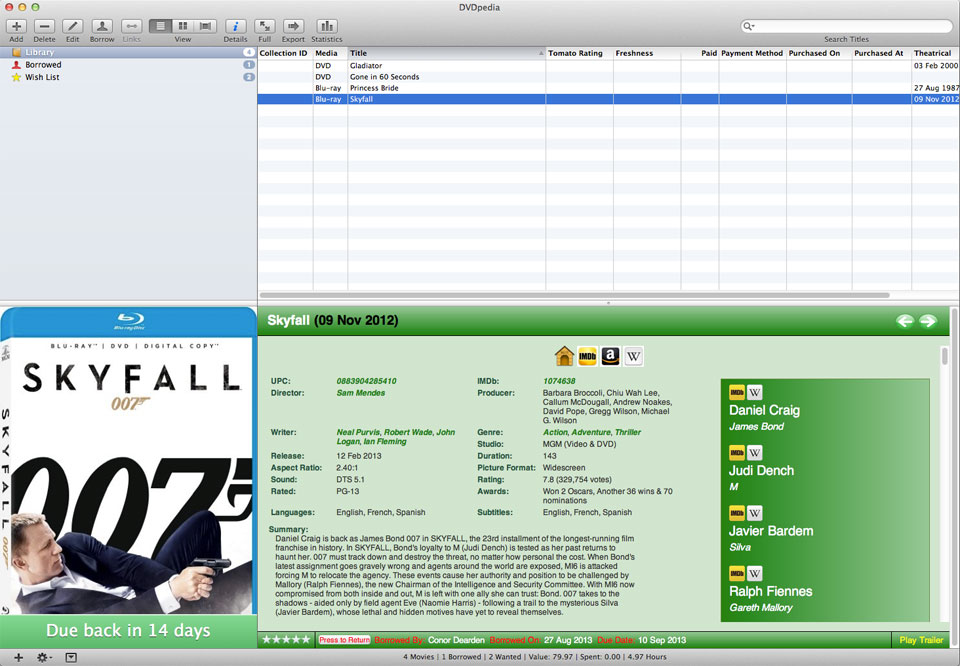 An info view template for DVDpedia created by Chas, with a helping hand from Forum member Jonas. It's a mix of the Collections and Mint templates with some very useful IMDb and Wikipedia links added.
Update:
Chas has been kind enough to update the Jungle Green template. Version 2 includes the following changes:
Includes all the new DVDpedia "Fields"
Updated to HTML 5
Colour gradients inserted
Rearranged the "Right Credit Box"
Fixed "filterBy" bug for some 'filters'
New links & icons for Doghouse, IMDb, Amazon & Wikipedia
General tidy up and bug fixes