Top Apps in The Mac App Store
The response to the new version 5 has been incredible awesome. We are thrilled that users are sharing our excitement and showing it in the Mac App Store to boot. Three of our apps have taken 1, 2, and 4 top paid app spot under reference category: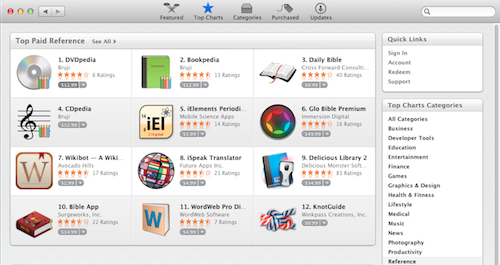 For the all encompassing global category we are at 64 (DVDpedia) and 78 (Bookpedia). There is no competing with Angry Birds, not even on the Mac. The screenshot below is 5 minutes old and we are still gaining 🙂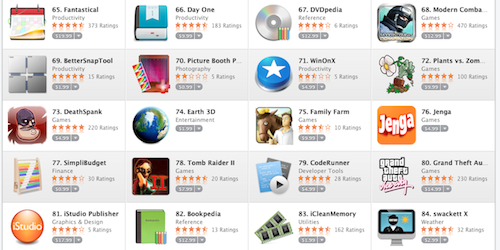 Some users noticed that the About Box from the Mac App Store version number is 4.9.3, just a display glitch (It's actually the 5.0 you have) and will be fixed in version 5.0.1 that we are preparing right now with a few tiny fixes.
Don't let me distract you though. Continue your shopping spree, let's see if we can we break the top 50 paid apps! 🙂