Happy Pedia Giving: Beta for Sierra and High Sierra
The first beta (5.9) for what will then be version 6.0 is here. We will be rolling out changes slowly throughout the beta to better isolate where bugs still need fixing. The most important thing to know about this beta is that it only supports Sierra 10.12 and High Sierra 10.13 MacOS. If you have an older MacOS, the old version 5.7 will still be available for download, but will only get security fixes if necessary.
This first beta is mainly about changes for the details view, including fixes for those experincing issues with the links in High Sierra turning the program unresponsive.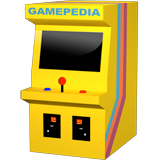 Even if you are already running a beta, you must manually download one of the betas above, being the beginning of a 10.12 version only. Please jump on board the beta train if you wish to help out getting the next version ready. The beta programs will self update as we go along. If you run into any issues don't hesitate to send me an email, so that we can roll the fixes into the next beta.
For those of you in America, Happy Thanksgiving! Let some beta tryouts be the best way to digest that turkey.