These updated source icons were designed by Bookpedia user
1024jp
.
The icons for Library, Borrowed, Wish List and folders are identical for all four programs while the icons for regular, smart and excluded collections have a slightly different shape for each program, depending on the media that's catalogued: NES cartridge shapes for Gamepedia, book shapes for Bookpedia, etc.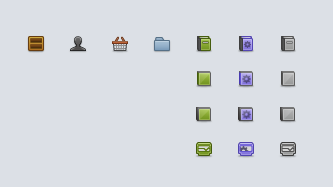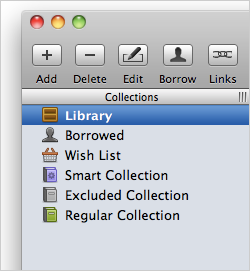 Instructions
To have the icons automatically install themselves in the Pedia of your choice, click on the appropriate application link on the left.

Remember to restart the program after that to finish the installation.

Also keep in mind that you'll need to install the file again with each update since the image files will be overwritten when you download a new version of the programs.